Arsene Wenger praised the 'exceptional life' in his Arsenal team after they defeated Manchester City to go two points off the top of the Premier League.
First-half goals from Theo Walcott and Olivier Giroud were enough to clinch victory, despite late pressure from City with a fine strike from Yaya Toure reducing the Gunners' advantage with eight minutes remaining.
Wenger feels it took passion over panache for his side to secure a victory which leaves them second in the table behind leaders Leicester and four-points clear of third-placed City.
Speaking after the match on Monday Night Football, Wenger said: "It was a very intense game going from one side to the other at a very high pace where both teams gave everything.
"On our side, I believe that we have shown our spirit, organisation, brilliance. All together, they gave us the three points.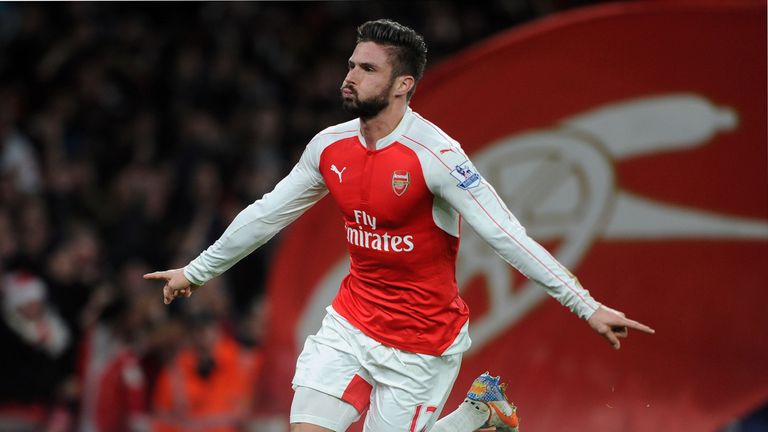 "I can see exceptional life in this team and when we did not have the legs any more, we had to rely on the spirit and that got us through in the end."
And Wenger believes this season can be the one which ends Arsenal's long wait for a league title stretching back to 2004.
"Every win strengthens your belief," Wenger added. "When it's a big game like that, of course (it does) even more but what we want is to take care of our performances and our spirit.
"I think we have something really special there and we keep good desire to improve and realise that you have to earn the right to win in these games. That's what we did today.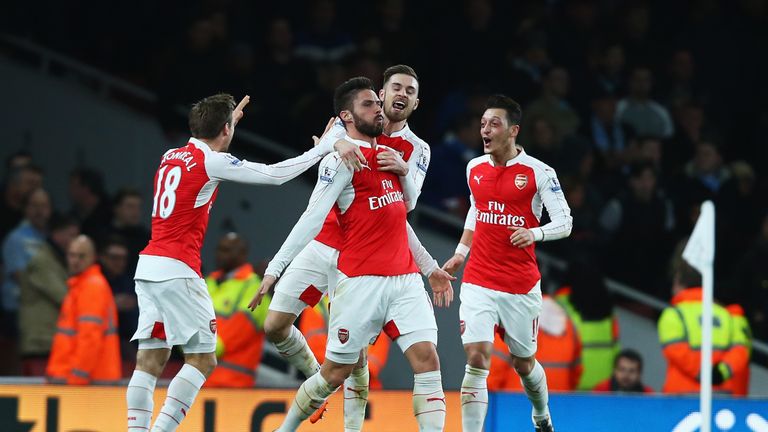 "Our belief is stronger. We have played many very, very young teams but there is more maturity now in the side. You can see in these games it comes out.
"When you are under pressure, we can deal with it. We are very ambitious but this league is very difficult so that makes you very cautious as well.
"I think it gives us confidence and strengthens the belief of the team. As well, it makes us realise coming out of the game tonight there is a very long way to go.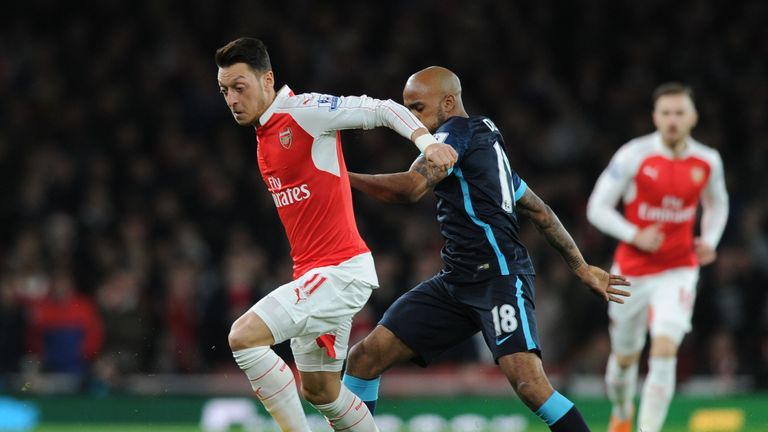 "Every game is a battle and as soon as you lose a bit of that effort, you have no chance in this league."
Mesut Ozil set up both goals to bring his total of assists up to 15 in 16 matches this season and Wenger praised his contribution.
Wenger said: "Ozil was sick all week but they (his legs) still keep going. That is fantastic to see. I have been in the game long enough to know that to find his quality, you have to travel a long way."
Source : Sky News